Focusing on product development and innovation. TOPDON designs products with best customer experience so that each user can enjoy life with simple and smart technology. For each product, our designers and engineers will carefully study the user's habits. They will use their creativity and experience to provide the consumers with convenient, efficient and valuable products. Every TOPDON product is made with care, every detail counts to impress our customers. Giving our customers the perfect experience has always been TOPDON's goal. The recognition of our customers and their suggestions are our driving force.
TOPDON is a team dedicated to design. They are not afraid to follow their dream. We advocate for innovation and Internet culture. We adhere to international perspective. We share the convenience of the Internet. We facilitate our customers' life by bringing intelligent and convenient products in their life.
We are consumer-centric. We establish a system with ecosystem values: focus, equality, freedom, openness, sharing and win-win. We hope that we can all grow, progress and have fun in work and in life.
TE - Ultrascan Plus OBDCAN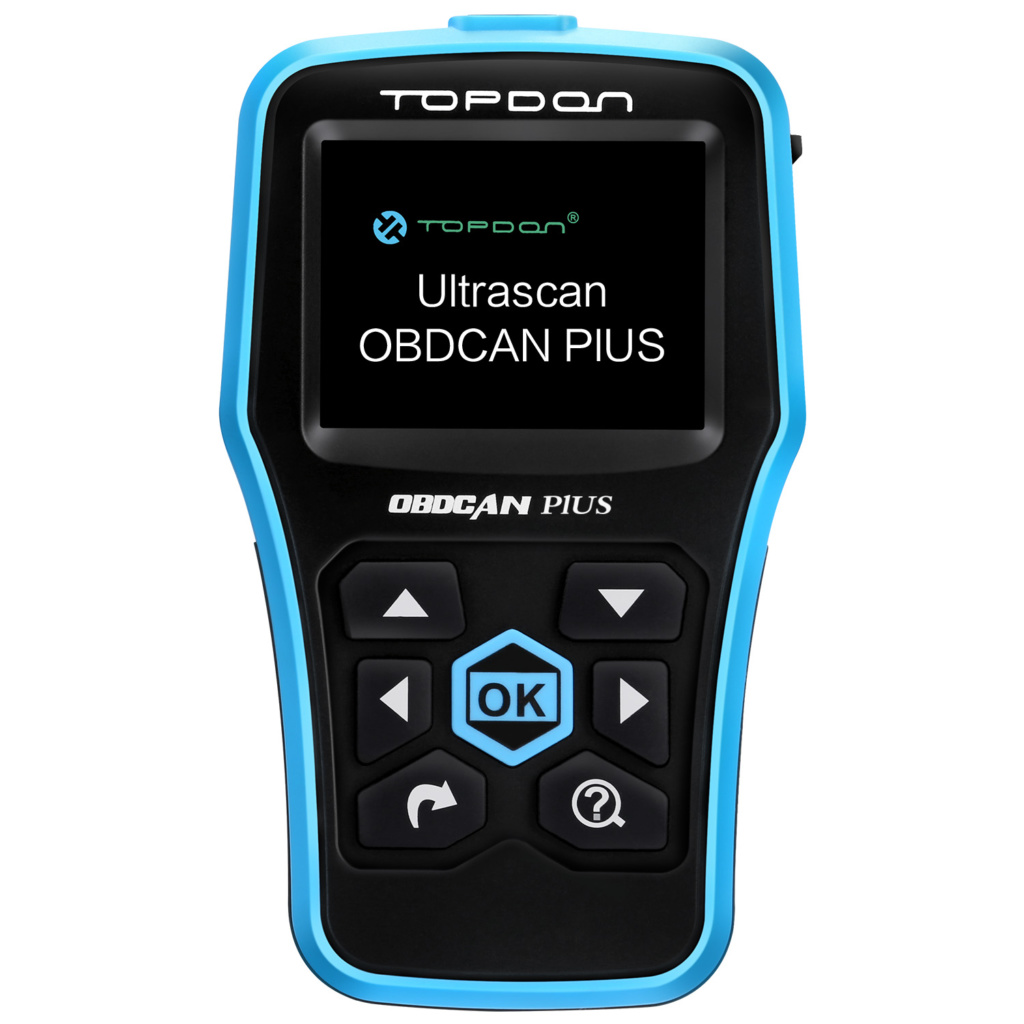 Code Reader TOPDON PLUS 2.0 Diagnostic Scan Tool.  Full OBDII Functions in Graphical Display DTC Lookup Turn off MIL plus Prints Data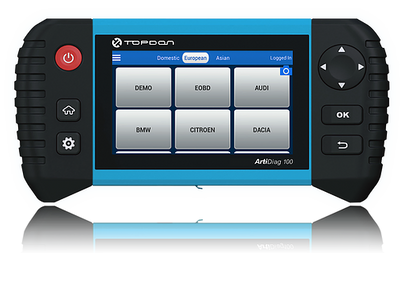 TOPDON OBD2 Diagnostic Scan Tool. ArtiDiag100 Scanner with 5.0 Touch Screen Android Operating System. For ALL Systems Diagnoses(ABS SRS Transmission Engine Body Chassis). Oil/EPB/BMS/SAS/DPF Service, Injector Coding, Anti-theft Matching, ABS Bleeding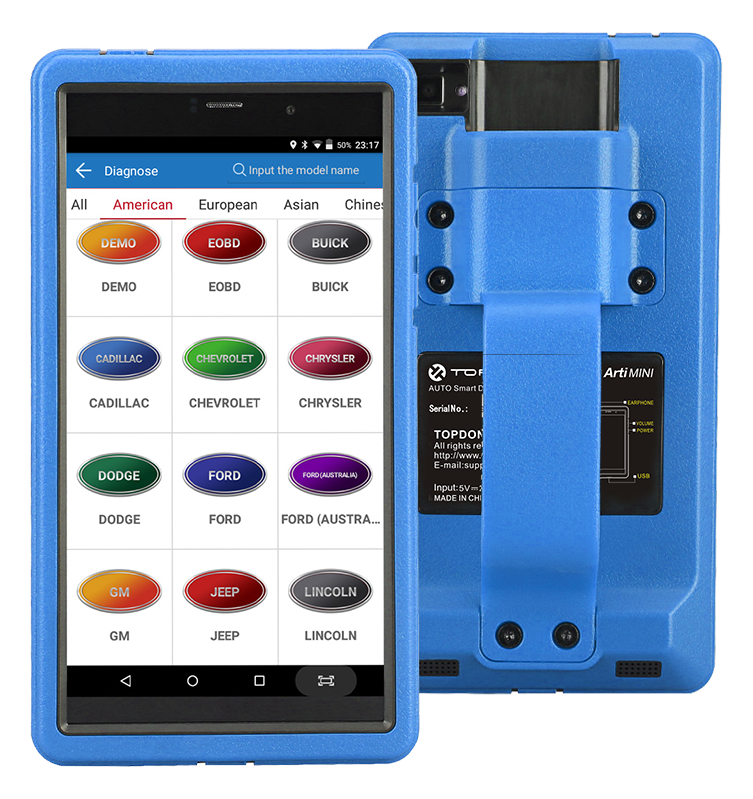 • Rugged 6.9" Android Based ArtiMini Tablet 
• VCI Module 
• OBDII Adapter Cable 
• OBDII Extension Cable 
• (10) DBS Car Connectors 
• Battery Cable Clamps 
• USB Cable 
• USB Power Adapter 
• 1 Year Technical Support 
• 2 Years of Updates 
• 1 Year Warranty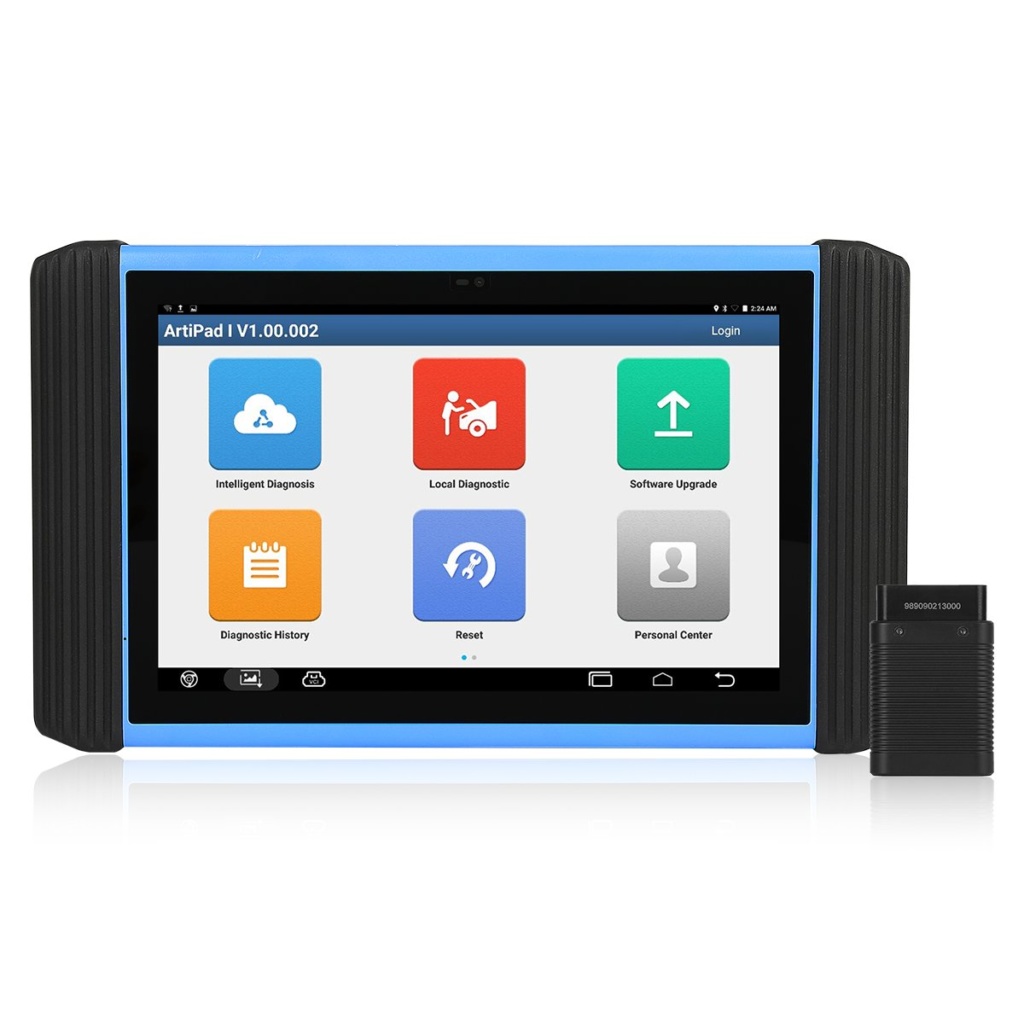 TOPDON is a new team who focus on product development. Innovation and attach due importance to user experience. As a consumer-centric and product-centric team, designers ensure each product is well-designed, well-made and well-treated. 
 • Rugged 12" 5.1 Android Based ArtiPad I Tablet 
• VCI Connector 
• OBDII Extension Cable 
• Power Adapter 
• 12v Auxiliary Outlet Charger 
• Battery Cable Clamps 
• 1 Year Tech Edge Gold Level Technical Support 
• 2 Years of Updates 
• 1 Year Warranty. 
If you haven't found the answers you were looking for,
Contact us for further information Diagnostic Support – Training – Product Information – Sales – Product Management