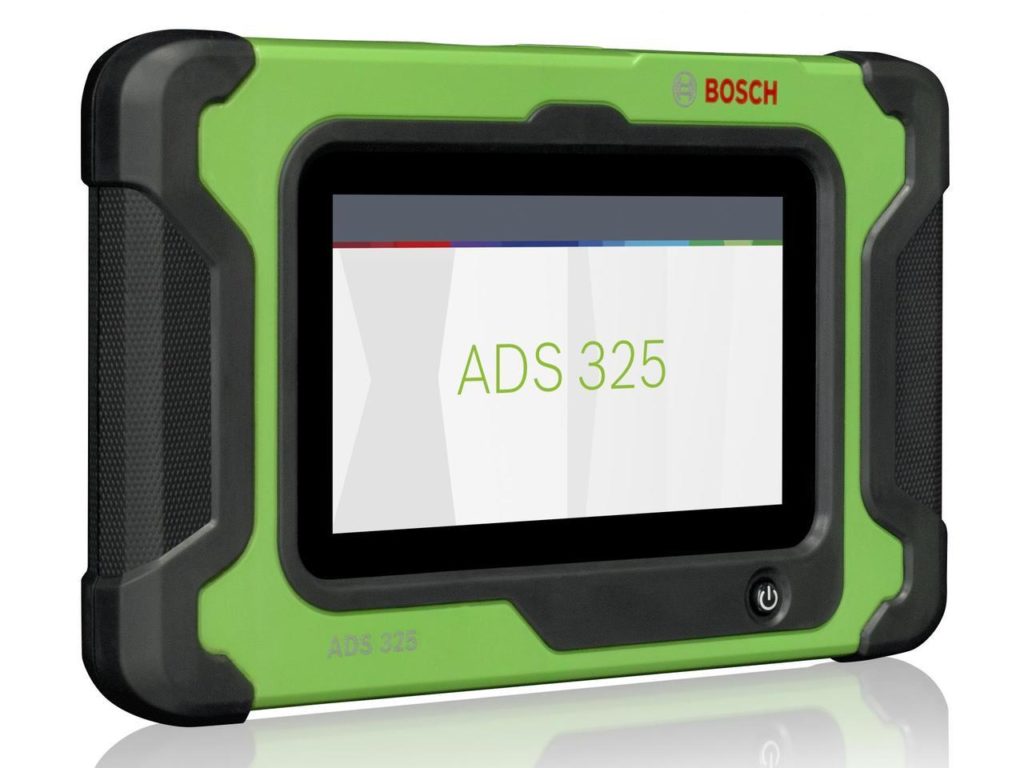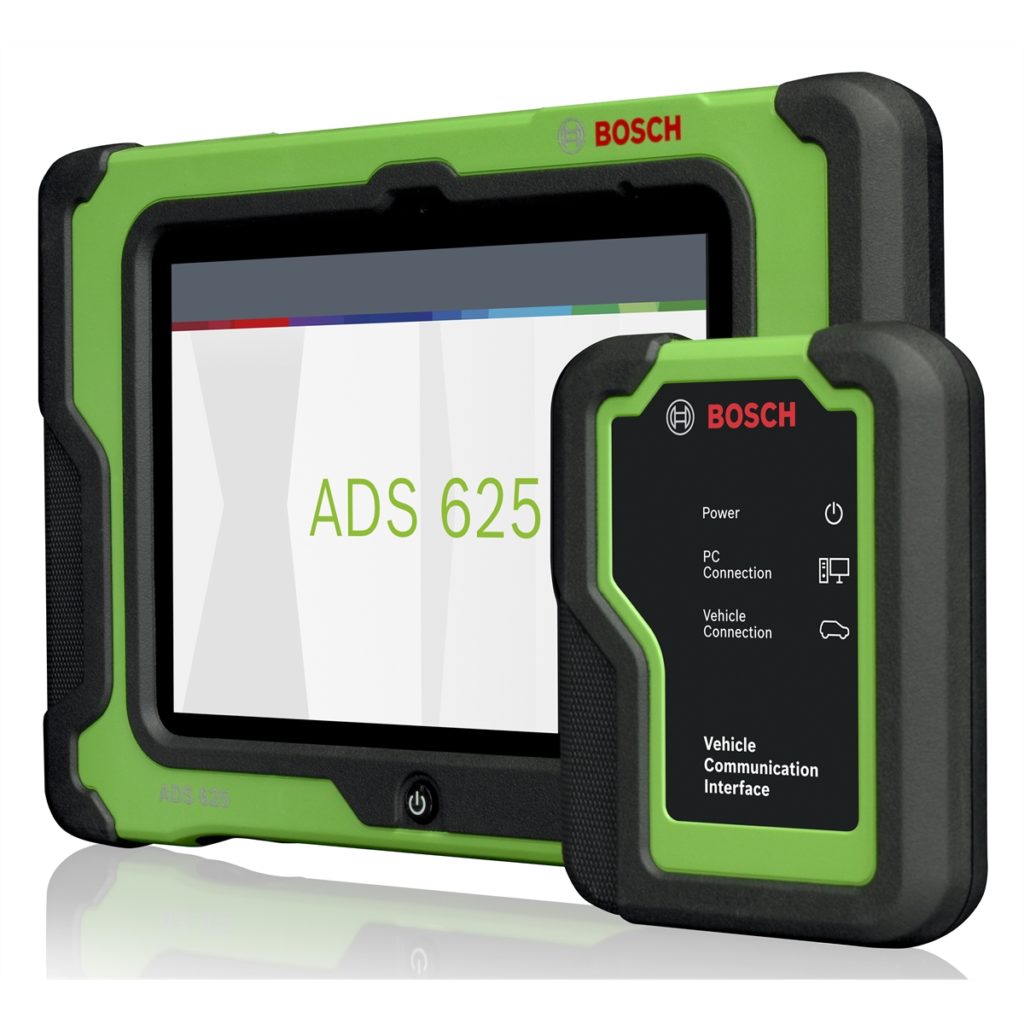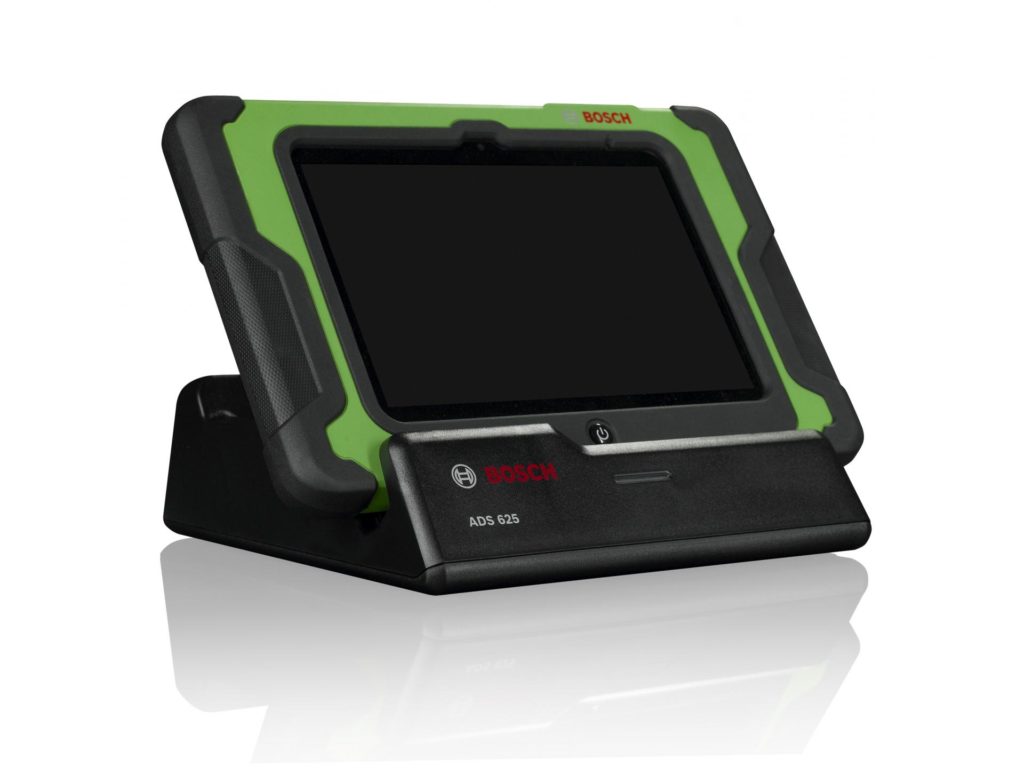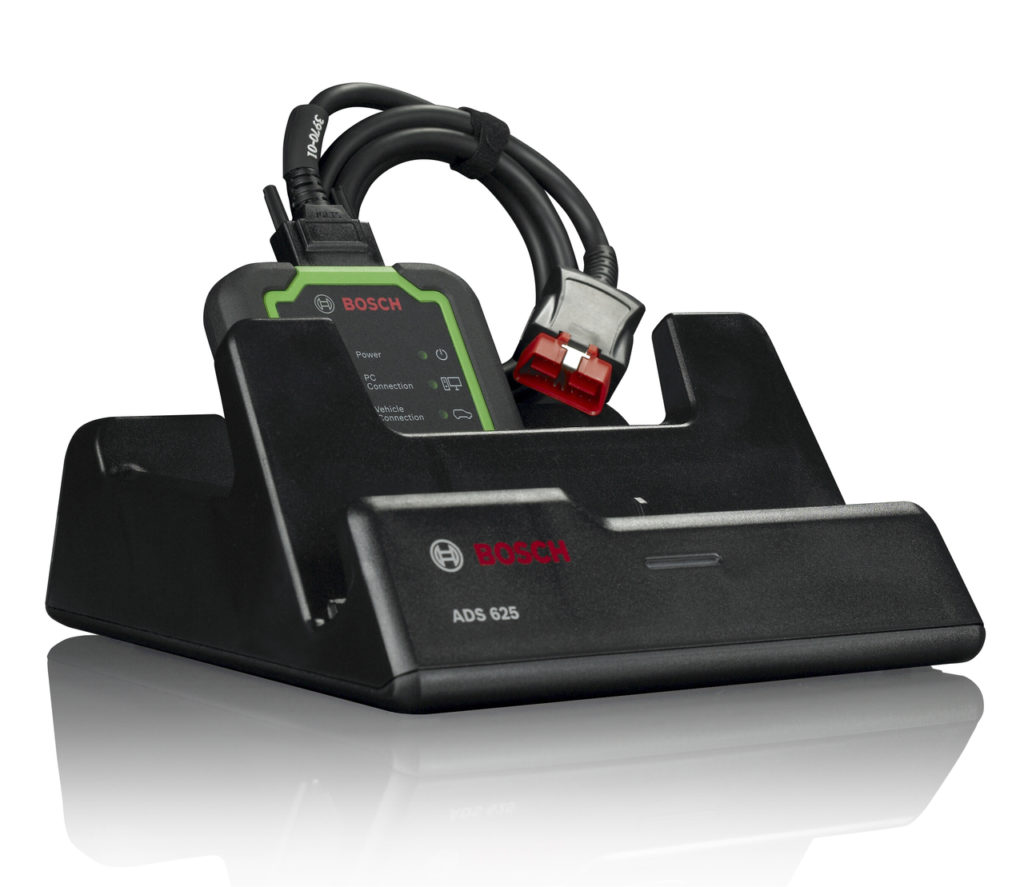 Bosch ADS 625
Diagnose, research and repair, all-in one.
Everything you need to diagnose, research, and repair vehicle issues at your fingertips with Bosch's new Automotive Diagnostic Solutions, the ADS 325 and ADS 625.
Engineered and assembled in the USA by Bosch, the new Bosch ADS 325 and 625 are automotive scan tools designed for technicians, by technicians.  Knowing what technicians need to get the job done promises a scan tool that will provide you with the powerful software to diagnose the simple to most complex vehicle issues for the cars and trucks in your shop every day.  Armed with repair information at your fingertips, within the software, and online, there's no limit to the problems you'll solve and the time you'll save.  And with an easy-to-use interface, you won't waste time trying to navigate to find what you need. 
Vehicles are changing.  Diagnostics will become increasingly complex.  At the forefront of vehicle technology, have confidence that with the Bosch ADS 325 or 625 you will be able to diagnose the vehicles that come into your shop today, and tomorrow.  With unmatched service, support, information and people to help you along the way.
Both platforms include Domestic / Asian and European coverage with one subscription.  Go even further and expand your diagnostic capabilities with the ADS 625 with industry leading full-system wiring diagrams and J2534 programming.
Bosch Repair-Source:
ADS tools now come with Bosch Repair-Source, a comprehensive vehicle service and repair information library.
Connect the diagnosis with vital technical information needed for repair – for the specific vehicle make, model and year you are working on.
Repair information included with standard subscription – no more need to pay money to another service for the info you need.
Access to vehicle service and repair information including DTC troubleshooting workflows, repair procedures, maintenance schedules, TSBs, OE wiring diagrams, component locations, labor times and more
Coverage:
Continually updated and enhanced coverage for Domestic, Asian and European brands. Recent software updates included a huge European vehicle coverage release for BMW, Volkswagen, Audi and Mercedes-Benz vehicles, with new coverage also added for GM, Ford, Chrysler and Nissan vehicles.
Features
Full system coverage for Domestic, Asian and European vehicles covering all makes/models
Auto ID VINs, read all DTC types from all controllers, view data PIDS, perform bi-directional controls, calibrations, resets, relearns provides complete diagnostic needs
Wireless VCI allows for freedom to move anywhere in the bay and stay connected to the vehicle
J2534 pass-thru hardware expands your diagnostics into programming
Industry-leading full color OE system wiring diagram access at your fingertips
On-tool and online repair information: confirmed fixes, maintenance procedures (brake/battery/TPMS/tune-up specs/other), component locations, key reprogramming, TSBs, etc
Fully optimized easy-to-use software and workflows for fast navigation
OBD II cable with light and voltmeter to confirm battery voltage prior to scanning
Ultra-crisp 10″ high-resolution display for optimum viewing in all lighting conditions
Front & Rear 5MP Cameras enable photos for sharing and Vehicle Scan Reports
Android 5.0, 64GB, fast processing, printing
Built-in Wi-Fi and Firefox for full browsing capabilties
Docking & charging station included
Accessories:
Compatible with many wireless borescopes, battery testers, NVH analyzers and more. 
If you haven't found the answers you were looking for,
Contact us for further information Diagnostic Support – Training – Product Information – Sales – Product Management