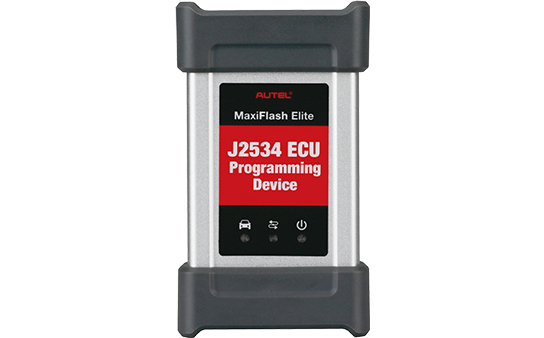 As a multi-protocol Pass-Thru vehicle interface, MaxiFlash Elite is a fully compliant SAE J2534-1 & SAE J2534-2 (March 2006) device. Specially designed to provide users with convenient PC communication and ECU reprogramming capabilities on any modern vehicle diagnostic bus, MaxiFlash Elite offers the most significant features desired by OEM customers: reliability, fast performance and flexibility.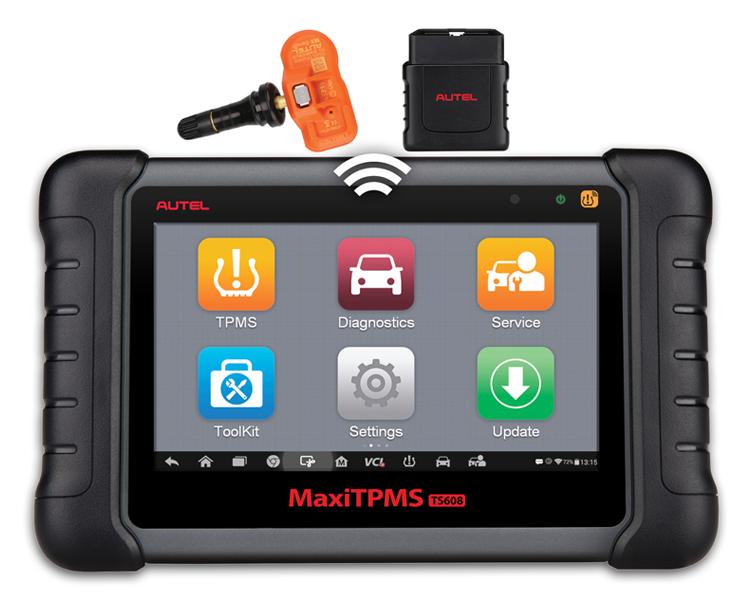 COMPLETE TPMS & ALL SYSTEM SERVICE TABLET TOOL
As the first comprehensive TPMS & Diagnostic tool in the market, MaxiTPMS TS608 provides you with superior experience in TPMS health check, sensor programming, TPMS relearn, all system diagnostics as well as special service functions. Equipped with a 7-inch touch screen with 1024 * 600P resolution and a VCI mini for wireless communication with the test vehicle, powered by the quad-core Cortex-A9 processor for smooth operation and featured by advanced TPMS & Diagnostic technology, MaxiTPMS TS608 is setting new standards for TPMS service tools.
Features and Benefits:
Diagnostics, Service and Comprehensive TPMS Service Tablet
Embedded Antenna for TPMS Sensor Activation and MX-Sensor Programming to replace   damaged sensors
Compatible with vehicles 1996 and newer
Mini Bluetooth Vehicle Communications Interface (VCI) for Wireless Connectivity
One Year Warranty and One Year Free Software Updates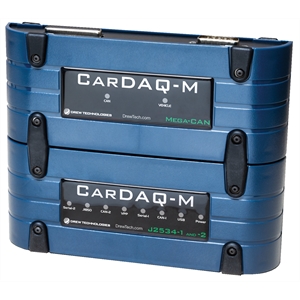 Upgradeable to Meet Future Vehicle Technology
 Easy, plug-n-play, field-upgradeable modules
Add new modules as you want… when you want
Designed for high performance and durability
Complete Vehicle Repairs
 All-makes/all-models emissionrelated module programming
All-makes/all-models body control module programming for many vehicle makes
All-makes/all-models OEM diagnostics
Vehicle security professionals/ locksmiths using the NASTF secure data release model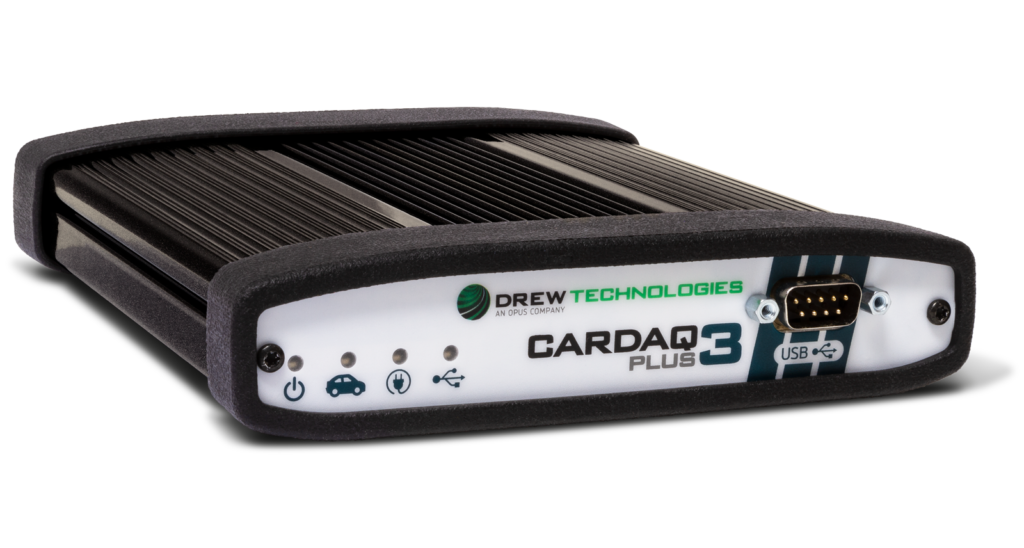 CarDAQ-Plus 3® Kit
 Do-It-Yourself Programming and Diagnostics
All makes / All Models
OE subscription costs vary and are available in different terms
Purchase and learn your own OE application
Complete Vehicle Repairs
 Emission-related module calibration updates for ALL vehicle makes
Body control module calibration updates for many vehicle makes
OE diagnostics
Use with your shop's PC (cannot be used with RAP® Flash Kit)
Vehicle Security Professionals/Locksmith
DREWTECH - Standard DrewLinQ® Kit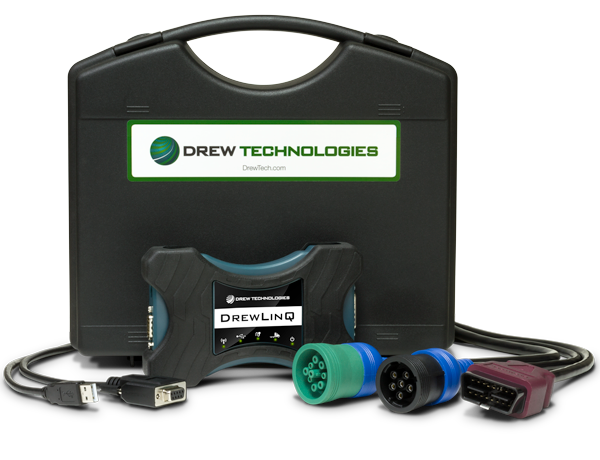 DrewLinQ is a high-performance, rugged device supporting Heavy-Duty, Medium-Duty, and OBDII vehicles as well as off-highway, agricultural, military, automotive, and other industrial-stationary equipment. It supports 4 concurrent CAN (J1939/ISO15765) channels, J1708, and all of the OBDII protocols.
Industry's most capable Heavy Duty / Commercial passthru tool
Works with today's OEM passthru diagnostic and reprogramming applications
Supports RP1210 applications such as Pocketflet Diagnsotics and DTC Solutions
Supports 4 simultaneous CAN channels
Rugged design and comes with a 2 year warranty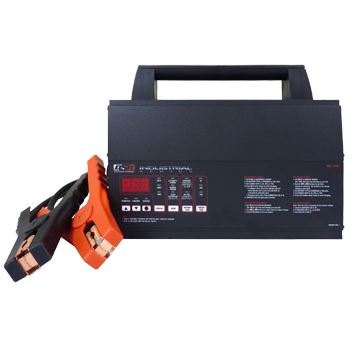 70A Flash Reprogrammer/Power Supply with Battery Support
POWER SUPPLY FEATURES • 
Constant voltage output selectable from 13.0 to 14.8V DC • 
Output current up to 70 amps • 
Clean power for flash reprogramming • 
Provides power to vehicles on display 

BATTERY CHARGER FEATURES • 
Fully automatic operation for 12V batteries • 
Works with regular automotive, deep-cycle, AGM, and gel cell battery types • 
Variable charge rates 4/20/70 amps • 
Digital volts and amps display • 
Manual mode with digital timer 

UNIT FEATURES• 
120/220 VAC 50/60 Hz Input • 
Microprocessor-controlled operation • 
Extra-long 9'' line cord with 20A plug • 
Extended reach 9'' output cables • 
Heavy-duty clamps with replaceable jaws • 
Large carrying handle 
Adjustable mounting brackets for easy installation on most size shop vehicle lifts • 
Dual temperature controlled cooling fans • 
Durable anodized aluminum case • 
Can supply a constant voltage for flash reprogramming • 
UL/CUL approved
If you haven't found the answers you were looking for,
Contact us for further information Diagnostic Support – Training – Product Information – Sales – Product Management