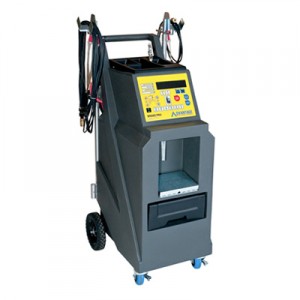 Quick and efficient brake fluid exchange
Comprehensive adapters for most brake systems
Step-by-step control panel
Additional Benefits:
 Quickly bleed brakes one or four at a time
Allows use of most brake fluid containers
Adjustable scale allows for automatic shut off
Built in service counter provides revenue control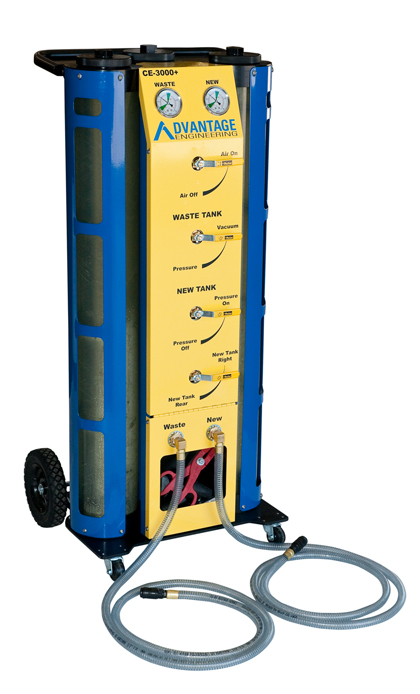 Exchange and Backflush Cooling System in less than 10 minutes
Two line approach allows coolant transfer up to 1 gallon per minute
Quick and easy to use
Includes heat resistent delrin adapters and tools
Two lines are better than one!
When an engine cooling system isn't handling its load the engine deteriorates quicker and is more likely to overheat. The best way to insure it's effectiveness is with a periodic coolant exchange. A cooling system operates best when the coolant's additives are still effective. These additives enable the coolant to carry away heat and inhibit corrosion.
AEC Group Inc.'s designs allows you to do it right. Unlike evacuate and fill apparatus (most one-line systems), the ADVANTAGE ENGINEERING COOLANT EXCHANGER two-line design can quickly and effectively exchange virtually all of the coolant.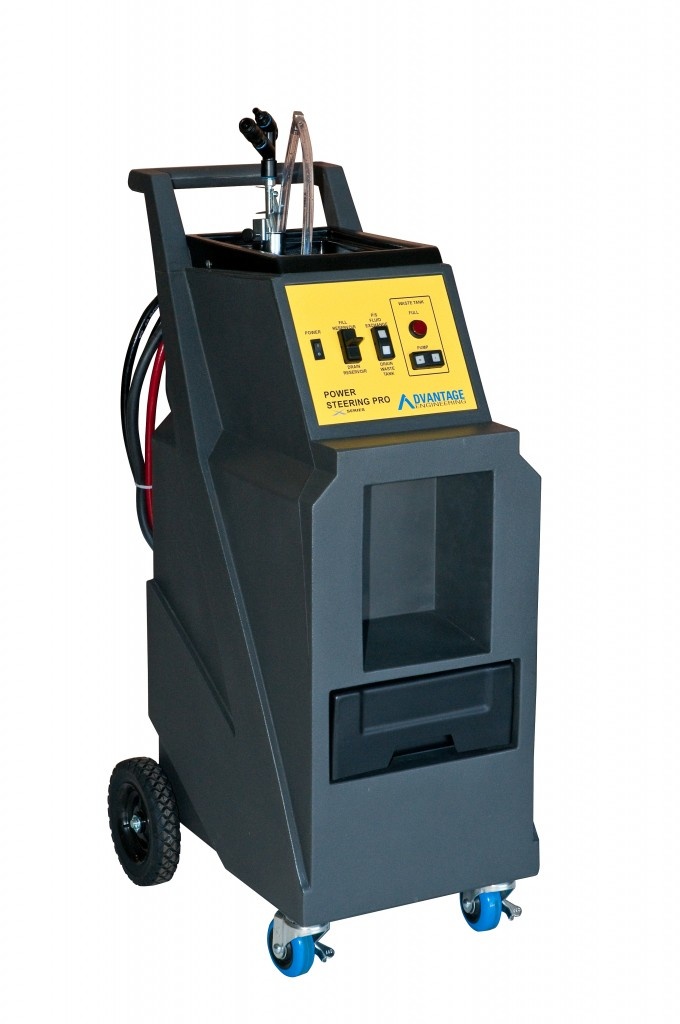 Quick and Efficient
Fully Automatic – Designed for one-man use
Simultaneously removes old fluid while adding new fluid
Extends power steering component life and efficiency
Universal and flexible adapters included
Rugged, heavy-duty industrial composite construction
Accepts new fluid containers from .5 to 2.5 U.S. gallons
Six (6) U.S. gallon waste tank
When was the last time your customer had the power steering fluid in their vehicle changed?
 Extend power steering component life and power steering system efficiency with a periodic fluid exchange. The ADVANTAGE ENGINEERING POWER STEERING PRO is designed for one-man use. Draining, topping, and exchanging fluid functions are controlled via toggle switch. Secure and adjustable adapters fixed to the reservoir allow one man operation.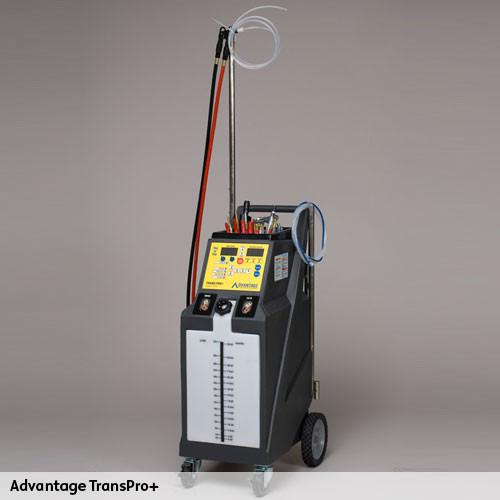 Quick and efficient ATF exchange
Dipstick AND Cooler Line modes
Extend transmission life
Increase transmission efficiency
Additional Benefits:
 Dipstick service requires no adapters or tools
Comprehensive and modular adapters for most cooler lines
Service volume adjustment in 1 quart increments (6 to 32)
Adjust final fluid levels by .1 quart increments
Built in service counter provides revenue control
If you haven't found the answers you were looking for,
Contact us for further information Diagnostic Support – Training – Product Information – Sales – Product Management