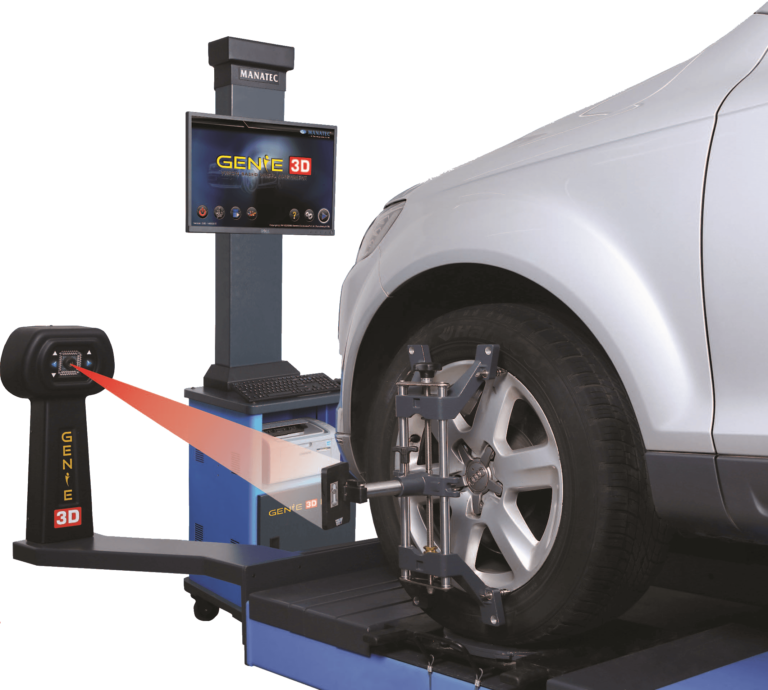 Genie 3D Imaging Wheel Aligner $12,995.00
THE PINNACLE ADVANTAGE:
Accuracy at an affordable price, no longer are you forced to pay higher prices for a solid system that performs all the functions needed from a 3D imaging aligner.
Fast and easy operation, the Pinnacle Wheel Aligner offers ease of operation while maintaining the highest accuracy levels required by today's Hi-Tech vehicles. Our software is fast and permits technicians to have all their alignment readings in as little as two minutes.
Accurate, all Pinnacle brand models offer alignment geometry accuracy to within + – 0.03 degrees.
Advanced Features including additional measurements come standard on all Pinnacle models at no additional cost.
Patented targets made from premium materials are wear and temperature resistant to provide improved service life, while reducing maintenance costs.
HUB Board is a strong design that intelligently controls cameras, light source indicators, and other vital components, the HUB effectively improves the service life of these key components.
High Precision Cameras are high-speed 5-megapixel industrial cameras which insures data stabilization and maximum imaging precision.
Intelligent Module Switchover, Pre-check, pre-measurement, pre-adjustment function module can automatically switch over to back up paths reducing complicated manual operation.
Intelligent Run out Compensation offers a continuous image that records the entire movement of the target during run out, for fast and accurate target acquisition and compensation. No need to stop and wait for a reading!
Complete Vehicle Database is fast and easy to use and provides help screens and data for over 20,000 vehicles and with annual updates via the internet, you will save thousands of dollars over the life of the equipment.
If you haven't found the answers you were looking for,
Contact us for further information Diagnostic Support – Training – Product Information – Sales – Product Management