Motorcycle Cam Belt Tension Tester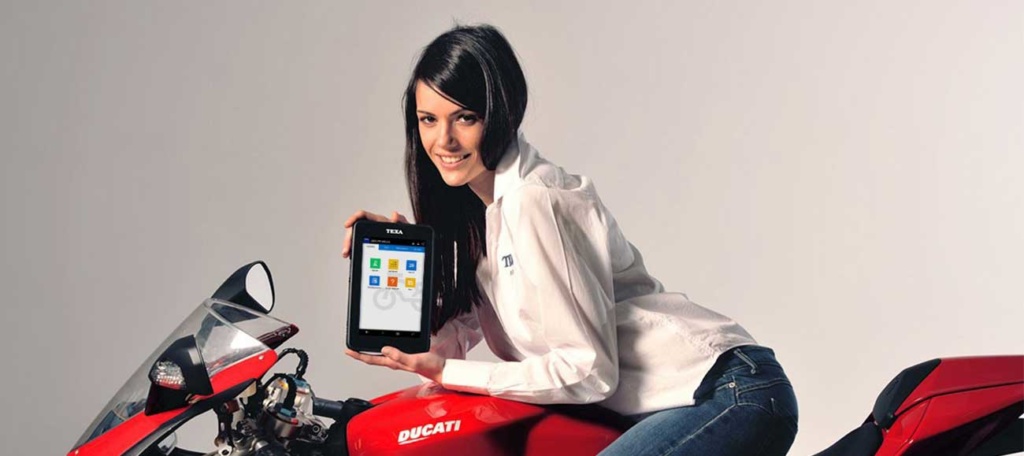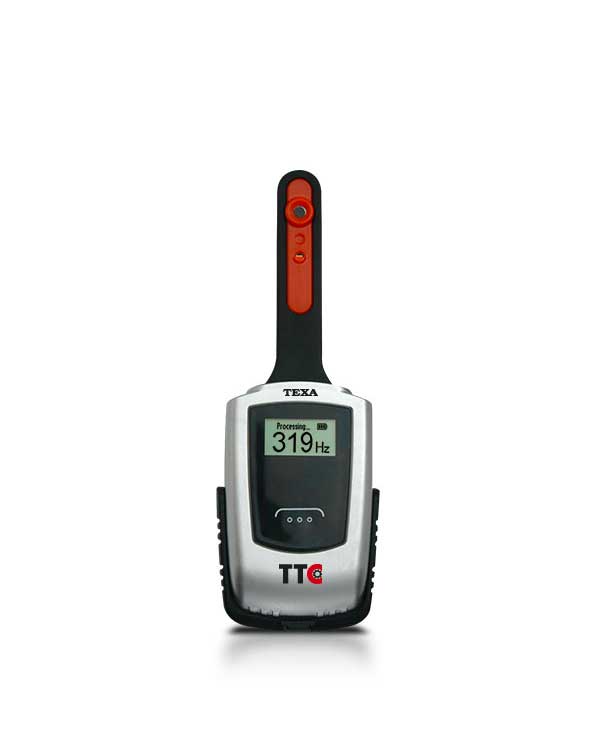 TTC – ENGINEERED TO DUCATI SPECIFICATIONS
TTC is a device that verifies the correct engine timing belt tensioning, engineered according to Ducati specifications and specifically devised for Ducati bikes.
Tensioning the timing belt correctly is a fundamental step in order to ensure reliability and safety: only with a measurement tool such as TTC a correct mounting is guaranteed, and an extremely professional service as well. The tool operates the measurement by using a very sensitive microphone that analyses the resonance frequency.
It is entirely wireless and self-powered by rechargeable batteries (battery charger supplied as standard). It requires no additional tools as it displays the test results directly on its graphic display, and emits a beep once the measurement is complete. 
It's light and small-dimensioned and combines high technology with exclusive handiness and comfort, enabling the mechanic workshop to carry out a correct and professional belt tensioning in a few seconds. 
TECHNICAL SPECIFICATIONS
 MICRO CONTROLLER
ARM 32 bit
DISPLAY 
Backlit LCD
INTERNAL BATTERY
3.7 V 1000 ma/h li-io
RECHARGE
from USB port, max consumption 470 mA 
RANGE
6 hours of continuous operation 
RESOLUTION 
3 Hz 
ACCURACY
± 1,5 Hz 
ENVIRONMENTAL
Operating temperature: – 10 °C ÷ 40 °C 
Stocking temperatur: – 20 °C ÷ 60 °C 
Temperature with battery under charge: 0 °C ÷ 45 °C 
Storage and operation moisture:: 10 % ÷ 80 % senza condensa
DIMENSIONS
202,7×70,6×31,3 mm
WEIGHT
300 g. 
If you haven't found the answers you were looking for,
Contact us for further information Diagnostic Support – Training – Product Information – Sales – Product Management